The following recently published books, along with reprints of old favourites, are now in stock in the Free Presbyterian Bookroom.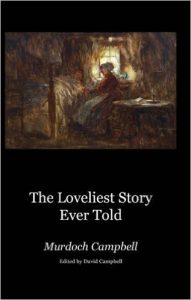 The Loveliest Story Ever Told by Rev. Murdoch Campbell, Covenanters Press, 2016 [1962], pbk, 10+98pp, £10.99
The Loveliest Story Ever Told should appeal to both young and old. It draws on Biblical stories, and the experiences of ordinary Christians, to make Christian teaching readily understood. It treats the story of Isaac and Rebecca as a framework within which to understand the Gospel, our spiritual needs, the way of true happiness and to convey something of "what God has wrought".
Memories of a Wayfaring Man by Rev. Murdoch Campbell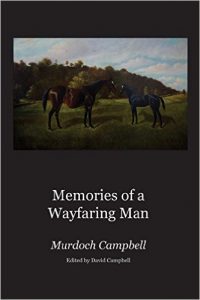 Covenanters Press, 2016 [1974], pbk, 10+140pp, £11.99
Memories of a Wayfaring Man – a memoir, as its title suggests- is the story of a people and their encounters with God. Through a remarkable knowledge and use of Scripture, Murdoch Campbell carries the believer into his and others' experience of God's presence.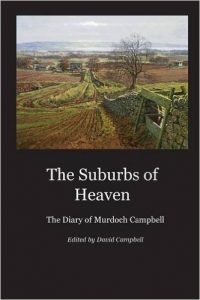 Also available by Murdoch Campbell:
Suburbs of Heaven: The Diary of Murdoch Campbell Covenanters Press, 2014, pbk, 16+160pp, £13.95
And coming soon: Gleanings of Highland Harvest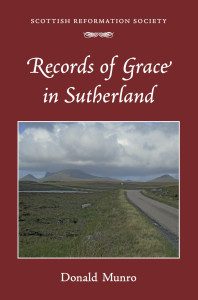 Records of Grace in Sutherland by Donald Munro, Scottish Reformation Society, 2015 [1953], pbk, 292pp, £11.99
The county of Sutherland enjoyed extensive Gospel blessings from the seventeenth century onwards which permeated the whole of its largely rural society. Rev. Donald Munro (1860-1937) was a native of Sutherland and spent his lifetime gathering the precious fragments of spiritual experience which had been preserved down the generations. Long out of print and hard to find on the second hand market, this much loved classic of Christian experience is now back in print.
Portraits of Faith: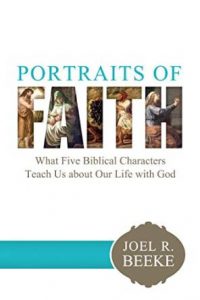 What Five Biblical Characters Teach Us about Our Life with God by Joel R. Beeke
Reformation Heritage Books, 2015, pbk, 12+115pp, £7.00
In this short and practical book, Joel Beeke considers essential aspects of faith by looking at the lives of Adam and Eve, the Shunammite woman, the Canaanite woman, and Caleb.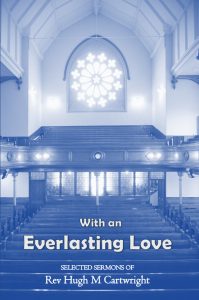 With an Everlasting Love: Selected Sermons of Rev. Hugh M. Cartwright Reformation Press, 2015, 219pp, pbk: £11.70; hbk: £19.50
As a preacher, Rev. Hugh M. Cartwright (1943-2011) excelled at opening up Scripture in a way which pointed his hearers to the Saviour. This volume contains a small sample of his sermons, all preached during his pastorate in Edinburgh. Topics include the nature of saving faith, why a sinner's repentance causes joy in Heaven, and how we can enjoy fellowship with the God who loves His people with an everlasting love.
Godly Prayer and Its Answers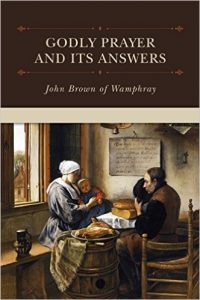 by John Brown of Wamphray, Soli Deo Gloria, 2016 [1720], hbk, 11+352pp, £16.99
An extended meditation upon Christ's promise in John 14:13-14, "And whatsoever ye shall ask in my name, that will I do, that the Father may be glorified in the Son. If ye shall ask any thing in my name, I will do it." In the process of touching upon everything stated and implied in the text, Brown produces a full and complete treatment of the doctrine of prayer in a manner calculated to promote the exercise of faith in Jesus Christ.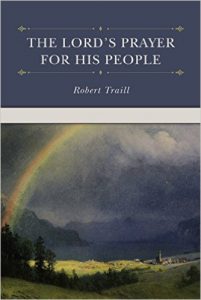 The Lord's Prayer for His People by Robert Traill, Soli Deo Gloria, 2016 [1705], hbk, 15+340pp, £17.99
Robert Traill's treatment of Christ's intercessory prayer for His people is a prime example of Puritan experiential doctrine. Mining the depths of John 17:24, Traill discovers the comforts of the doctrine of election, the blessing of our hope of Heaven, and the believer's delight in the glory of Christ- all founded on the immovable love of the Father for His Son. Traill's exposition is full of practical application, careful to address both believers and unbelievers alike.
The Bookroom is open Monday-Friday 9.30am – 5pm
Phone No.: 0141 332 1760
Email: [email protected] and [email protected]