[Ralph Erskine gave the following clear and Scriptural answer to this vital question.]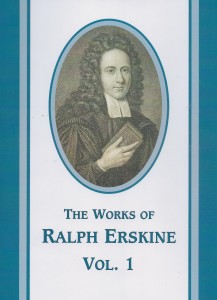 The person to whom Christ is offered in the gospel is no other than a lost sinner. Christ came to seek and to save those that were lost. I mean not only those who are sensible of their lost state, but those that are in a lost state, whether they be sensible of it or not. If the gospel comes to them, the offer of Christ comes to them. "Unto you, O men, I call; and My voice is to the sons of man" (Pr. 8:4). We are warranted to preach the gospel to every rational creature (Mk. 16:15). The offer of Christ comes to you.
But may not sin exclude us from the offer? By no means, for Christ came to save sinners (1 Tim. 1:15). If sinners were excepted, all mankind would be excepted; for all have sinned.
But is the offer to gross sinners? Yes, to gross sinners, "Come now, and let us reason together, saith the Lord: though your sins be as scarlet, they shall be as white as snow; though they be red like crimson, they shall be as wool" (Is. 1:18). To murderers of the Lord of glory was the offer made (Acts 2:36,41).
But are mockers and scoffers under the offer? Yes, they are, as you see, "How long, ye simple ones, will ye love simplicity? and the scorners delight in their scorning, and fools hate knowledge? Turn you at My reproof: behold, I will pour out My spirit unto you, I will make known My words unto you" (Pr. 1:22-23).
But what if a person cares not for the offer, and thinks himself happy enough without Christ, is Christ offered to such a person as this? Certainly He is:- "Wherefore do ye spend money for that which is not bread? and your labour for that which satisfieth not? Hearken diligently unto Me, and eat ye that which is good, and let your soul delight itself in fatness" (Is. 55:2).
But if a man be convinced neither of sin nor of misery, nor see any need of Christ, is Christ offered to him? Yes, undoubtedly, He is:- "I counsel thee to buy of Me gold tried in the fire, that thou mayest be rich; and white raiment, that thou mayest be clothed" (Rev. 3:18).
Let them venture to shut the door of the gospel offer who will, we must open it in God's name to all who hear this gospel, and tell them that Christ is offered to them, that He may be received by them.
If there were no offer, it would not be their duty to receive, and so unbelief would not be their sin. Let them shift the gospel who will, and think Christ is not offered to them, this offer will rise up in judgment against them, if they do not answer it. For "he that believeth not shall be damned" (Mk. 16:16). And one of two things shall take place upon this universal offer: either ye shall receive Him as offered; or ye shall all be made inexcusable who receive Him not. Though we reach not the first, yet the second shall take place, though I should say no more than I have said.
The gospel-offer does not tell who will come; for many get the offer who will never receive the gift offered to them. But it tells who should come, and that is all. But though all should come, whether they be sensible of their lost state or not; yet these that see themselves lost are in the fairest way to receive the offer of a Saviour. And none will come, till God make them see themselves lost and undone without Christ, as all of you are lost indeed, though few are sensible of their lost state.
However, I say to lost souls, Christ is offered to those who are spoiled by the sentence of the law, arraigned, convicted, condemned, and accursed. The hand of the gospel promise holds out Christ to you; for where Moses leaves you, there Joshua finds you; where the law ends, there the gospel begins. The law ends in the shipwreck of the sinner, in splitting him upon the rock of its terrors and curses, drowning him in the ocean of divine wrath, and sinking him into the depths of despair. And just there the gospel begins. It comes to the bottom of the pit of sin and misery, and offers a Christ, a Saviour. Thus, where Moses leaves you, there Joshua finds you. The soul that is shipwrecked by the law, and, as it were, all to pieces, to such an one the gospel offer is most welcome; for the hand of grace holds forth Christ, like a plank after shipwreck, a plank to swim ashore on.
Such a soul is encouraged to see no other qualification required of him to come to Christ and receive Him, but that he is lost, which he finds himself to be; and there is no other condition or qualification required, but that you be a lost man, a sinful miserable person.
Some will offer Christ upon such and such terms, saying, you must be so and so humbled, so and so penitent, before Christ can be offered to you, so that a man who finds himself a lost, sinful, unhumbled, impenitent, wretched creature, can never come to their hand or meddle with what they offer.
Just like a man holding out a cup of excellent wine to his friend, and offering him a drink, but, in the meantime, he has made the wine scalding hot upon the fire, so that the man to whom the offer is made dare not touch it with his lips; even so many offer Christ, and hold forth the cup of salvation to the people, but they heat their gospel liquor as it were red-hot upon the fire of the law; I mean with so many legal terms, conditions and qualifications that the poor soul that finds himself a lost sinner, every way sinful, destitute of all good qualifications, dare not come near, and thinks he may not, he ought not to come near with his lips to taste it.
We need be at no pains to hinder sinners from coming to Christ, to receive the offer, for they are unwilling enough of themselves. Besides that, they will never have a good qualification till they come to Him and receive Him, and all good in Him; all grace and glory, all holiness and happiness. Thus you see to whom the offer of Christ is made in the gospel.
[This answer was printed in a modified form in the Free Presbyterian Magazine in January 1943, and has been taken with minor editing from Volume 4 of Ralph Erskine's Works, where it may be found on pages 164-166. Erskine was preaching a series of sermons on Col. 2:6, "As ye have therefore received Christ Jesus the Lord, so walk ye in Him". The six volume set of Erskine's Works is available on special offer from the FP Bookroom, and more details may be found at this link.]