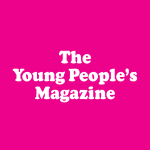 How did the universe, the world and you and I come into existence? The Bible tells us in Genesis, chapter 1, that God created everything out of nothing by just speaking the word of command. He did this in six days. On day one He created light by saying, "Let there be light". On day two He created the land and seas and so on, until day six, when He created man.
Many people do not believe this Bible account of creation. They say it does not fit in with science. They prefer to believe in the idea that the universe began with a "big bang". There are various versions of the "big bang" story, but generally those who believe it say that, between 10 and 20 billion years ago, all the matter and energy in the universe was compressed into a tiny "cosmic egg". This "egg" then exploded: some scientists like to describe it as an expansion – a massively huge, powerful and speedy expansion resulting in all the different galaxies in space being formed and the earth appearing in one of them. Nobody knows where this "cosmic egg" came from, or how it got to where it was, or why it exploded.
Now that the evolutionists have their universe, they need to explain how living creatures came to exist. There are various ideas which propose that, with the right combination of chemicals and a certain amount of energy, a cell was produced. This cell then reproduced and, over millions of years, various other life forms evolved and eventually human beings came into existence.
But a cell is an incredibly complex unit, and even today scientists are continuing to make new discoveries about the intricacies of what was once termed, the "simple" cell. To think that an intricate and complex unit like a cell materialised from a random energy burst in a "chemical soup" is an absurd idea. It is a bit like thinking that if you took apart a watch and put all the pieces into a box and then shook the box as hard as you could, the parts of the watch would all fit back together. And not only fit together correctly but automatically start working! Maybe – just maybe – a couple of pieces might join up in the right place. But what about all the other pieces? Do you think that if you shook the box harder, or shook it for longer, that all the parts would eventually fit together perfectly? Of course not! You know that someone would need to put the watch together again by using their brains and hands.
People who believe in evolution think they have science on their side, but this is not the case. They select certain facts and then interpret them in ways that help to support their ideas. Sometimes these "facts" are not reliable, and sometimes the interpretations are not only unscientific but are the result of a vivid imagination. For instance, evolutionists cannot fully explain where the first gases came from, nor can they explain how these non-living gaseous substances suddenly became alive. A scientist called Francis Crick, who became famous in 1962 as one of those who discovered the structure of DNA (DNA is the chemical information in every cell, which is unique to each individual), suggested that some form of life was shipped to earth billions of years ago by aliens! Now ask yourself, which is more believable: that the world as we know it has been planned and created by an intelligent designer, God – or that it is the result of aliens depositing on earth a container of chemicals which contained life, which then evolved into the world as we know it?
There are so many wonderful things in our universe that could not possibly have come into existence by accident or the activity of supposed aliens. There is one cause behind everything: God, who planned all things by His wisdom and created all things by the word of His power. Scientists who do not believe in Biblical Creation continue to be amazed at similarities between many different organisms and use this to try to prove that living organisms have evolved from one common source. They refuse to admit that there is a possibility that one Creator created all things, with the result that striking similarities run through much of what was created. They shut their eyes to this possibility because they do not want to admit that there is a God. "The fool hath said in his heart, There is no God" (Psalm 14:1).
However, we are to remember the account given in the Bible – that God created everything, and that He "saw everything that He had made and, behold, it was very good". And we are to believe that this is the true account.
S M Campbell
[This article first appeared in the September 2005 issue of The Young People's Magazine, and was the first of a series entitled "How Did it all Begin?". For the second article, see Evolution.]