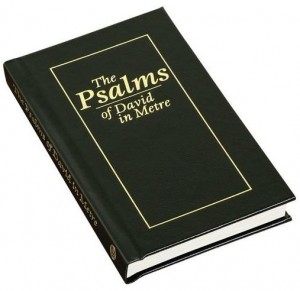 The Regulative Principle excludes from worship the singing of all materials of praise other than the inspired Psalms of the Bible.
When it comes to singing God's praise, the Bible gives us the very materials with which we are to worship Him. God does not leave us to compose our own hymns. Instead, in the Bible He has given us the songs we are to sing, and they are the inspired songs of the Book of Psalms. This link, Does the Bible tell us What to Sing?, makes this very clear.
Another article, Why Psalms Only, goes into the subject at greater length.